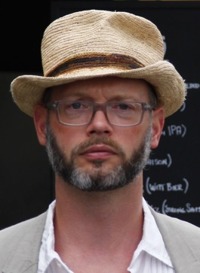 Whisk(e)y tastings with Örjan Westerlund
The first class introduces you thoroughly to whisk(e)y around the globe. Your pallet will tour the largest producers of the water of life. You will also be told about different vinosity and their origins. The tour includes Scotland, Ireland, the US transpacific to Japan and back to Sweden again.
The second class addresses the more experienced whisky enthusiast and will fit you if you are on the lookout to find a new avec. This tasting also fathoms a wast part of the world, but is mainly focused on scotch, bourbon and the Japanese and Swedish runner-ups. More whisky bang for the buck!
Örjan Westerlund is Swedens most read writer of books on whisky and beer, sold in over 300 000 copies and translated into seven languages. Örjan Westerlund has been conducting hundreds of tastings for both private and corporate audiences, besides being our expert. He is often hired as sensory assessor at the Swedish Alcohol Monopoly and judges at Stockholm Beer And Whisky Festival. With his solid knowledge, enthusiasm and charming enthusiasm you will come to know how to tackle the myths and truths of whisky.
Check our
calendar
for dates or drop us an
email
or call us at +46 (0)70 850 55 99 and we will tailor fit an event especially for you.
PLEASE NOTE THAT ALL OF OUR TASTINGS ARE HELD IN SWEDISH, IF NOTHING ELSE IS SPECIFIED. IF YOU WANT IT IN ENGLISH YOU NEED TO GIVE US A HEADS UP IN ADVANCE, AND WE WILL DO OUR BEST TO PROVIDE ACCORDING TO YOUR WISHES.