Porter vs. stout - Dark, power laden and magical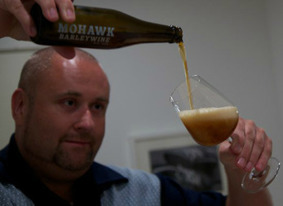 Welcome to the Dark Side!
A tasting of classic styles for both connoisseurs and curious lager gobblers, this is the tasting you ought to have a go at.
Mikael Gonzo Porsklint takes you on a guided tour from the dark alleys and back streets of London to the sturdy Irish shores to find out what the fuzz is all about.
Peek into our
calendar
for dates or drop us an
email
or call us at +46 (0)70 850 55 99 and we will tailor fit an event especially for you.
PLEASE NOTE THAT ALL OF OUR TASTINGS ARE HELD IN SWEDISH, IF NOTHING ELSE IS SPECIFIED. IF YOU WANT IT IN ENGLISH YOU NEED TO GIVE US A HEADS UP IN ADVANCE, AND WE WILL DO OUR BEST TO PROVIDE ACCORDING TO YOUR WISHES.